This four-hour presentation covers all the steps in successfully litigating a high-frequency police liability case based on a hypothetical fact pattern, whether you are for the plaintiff or the defense. It has different content from another of our civil rights programs, "Police Liability under Section 1983: Critical Steps for the Trial Lawyer," which deals with how to handle a high exposure death case. This practical program involves case selection, representation, and initial pleadings; discovery, evidence and motions practice; and pre-trial, the trial itself and post-trial from the plaintiff's and defense perspective. All this, plus forms you can use in your practice.
This course is co-sponsored with myLawCLE.
Key topics to be discussed:
How to select a winning plaintiff's case
Identify the legal claims and defenses
Draft representation agreements for the plaintiff and defense
Avoid conflicts of interest on the defense side
Preserve records and evidence
Interview police officer clients
Prepare your complaint or answer
What files law enforcement creates, where they are kept, which ones to ask for and how the defense can protect them
Checklist of discovery the defense should obtain from the plaintiff
Top fifteen evidentiary issues for trial
How to present or limit the opinions of police practices experts
Top ten motions for the plaintiff or defense to file, especially the defense motion for summary judgment
How to evaluate your case
Prepare for the final pre-trial conference and presentation of witnesses
Pick the best jury
Master examination and cross-examination of liability and damages witnesses
Give memorable openings and closings
Draft special jury instructions and verdict forms
Handle the qualified immunity question at trial
Protect the record for appeal
Prepare and defend attorney's fee petitions
Date / Time: October 6, 2021
1:00 pm – 5:30 pm Eastern
12:00 pm – 4:30 pm Central
11:00 am – 3:30 pm Mountain
10:00 am – 2:30 pm Pacific
Choose a format:
Live Video Broadcast/Re-Broadcast: Watch Program "live" in real-time, must sign-in and watch program on date and time set above. May ask questions during presentation via chat box. Qualifies for "live" CLE credit.
On-Demand Video: Access CLE 24/7 via on-demand library and watch program anytime. Qualifies for self-study CLE credit. On-demand versions are made available 5 business days after the original recording date and are view-able for up to one year.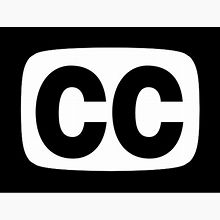 Closed-captioning available upon request