Attorneys will become familiar with commercial leasing terms related to gross vs. net leases (and variations thereof), common clauses in commercial leases, essentials of lease negotiation, whether and how to add percentage rent, operating costs, capital costs, and CAM fees to the base rent, and considerations in shifting responsibility of HVAC and capital improvements to the tenant. Attorneys will also learn of recent caselaw suggesting that liquidated damages provisions in commercial leases may streamline litigation and avoid the delay and expense of proving actual damages upon breach.
This course is co-sponsored with myLawCLE.
Key topics to be discussed:
Commercial leasing terms
Negotiating important commercial lease provisions, including drafting of an enforceable liquidated damages clause
Enforcing commercial leases, including myriad of claims between landlord and tenant
Date / Time: May 18, 2022
2:00 pm – 4:10 pm Eastern
1:00 pm – 3:10 pm Central
12:00 pm – 2:10 pm Mountain
11:00 am – 1:10 pm Pacific
Choose a format:
Live Video Broadcast/Re-Broadcast: Watch Program "live" in real-time, must sign-in and watch program on date and time set above. May ask questions during presentation via chat box. Qualifies for "live" CLE credit.
On-Demand Video: Access CLE 24/7 via on-demand library and watch program anytime. Qualifies for self-study CLE credit. On-demand versions are made available 5 business days after the original recording date and are viewable for up to one year.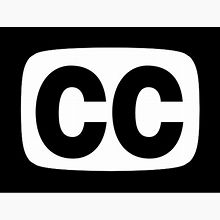 Closed-captioning available