Ethics for lawyers is often taught based on the presentation of fact patterns and teaching what a lawyer should do in certain circumstances. Lawyers need to apply their critical thinking skills to the ethics rules and how we discipline lawyers in order to learn how our ethics rules and procedures sometimes work, but often fail both our profession and the general public. You will gain insight into the shortcomings of the ethics rules, and you will learn how to create your own set of ethics rules that will help you expand and improve your law practice.
This course is co-sponsored with myLawCLE.
Key topics to be discussed:
Learn how to create a better set of ethics rules for you and your firm.
Learn the benefits to expanding and improving your law practice by applying critical thinking to the ethics rules, especially the model rules of the ABA.
Learn the serious shortcomings of both ethics' rules for lawyers and disciplinary procedures for lawyers.
Learn how to get better clients, improve your reputation and the reputation of your firm or legal organization by applying critical thinking to the legal profession's ethics rules.
Date / Time: October 22, 2021
12:00 pm – 1:00 pm Eastern
11:00 am – 12:00 pm Central
10:00 am – 11:00 am Mountain
9:00 am – 10:00 am Pacific
Choose a format:
Live Video Broadcast/Re-Broadcast: Watch Program "live" in real-time, must sign-in and watch program on date and time set above. May ask questions during presentation via chat box. Qualifies for "live" CLE credit.
On-Demand Video: Access CLE 24/7 via on-demand library and watch program anytime. Qualifies for self-study CLE credit. On-demand versions are made available 5 business days after the original recording date and are viewable for up to one year.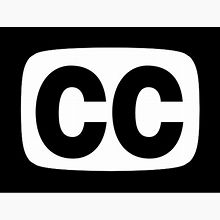 Closed-captioning available