In a nutshell, the first hour will focus on the definition of DAOs, mechanics of operations, examples of successful DAOs, and a good overview of smart contracts and the other technical issues involved in DAOs. The second hour will focus on the legal status of DAOs, especially in light of the first state law in Wyoming permitting their formation. We will also look at the federal regulatory mess and try to demonstrate that much of the ferment about DAOs can be calmed by analogizing them to cooperative associations, permitting a more permissive approach than thus far has been taken. We will end with an overview of what we see on the horizon in 2022.
This course is co-sponsored with myLawCLE.
Key topics to be discussed:
Introduction to DAOs - What they are and can be, how they differ from hierarchical firms
Smart Contracts, Web3, and Blockchain technologies and relationship with DAOs
What is the state of regulation of DAOs in the U.S and what does compliance look like?
First Law Permitting DAOs - Wyoming DAO Supplement to the LLC Law
Can DAOs Be Regulated as Cooperative Associations?
What is on the horizon for 2022?
Date / Time: March 4, 2022
1:00 pm – 3:10 pm Eastern
12:00 pm – 2:10 pm Central
11:00 am – 1:10 pm Mountain
10:00 am – 12:10 pm Pacific
Choose a format:
Live Video Broadcast/Re-Broadcast: Watch Program "live" in real-time, must sign-in and watch program on date and time set above. May ask questions during presentation via chat box. Qualifies for "live" CLE credit.
On-Demand Video: Access CLE 24/7 via on-demand library and watch program anytime. Qualifies for self-study CLE credit. On-demand versions are made available 5 business days after the original recording date and are viewable for up to one year.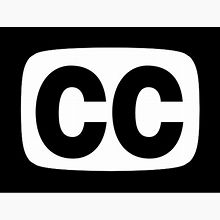 Closed-captioning available