This course addresses common companion animal cases in the administrative and civil courts, including animal custody disputes (divorce, replevin, and specific performance); animal bites; fraud; housing disputes; negligent and intentional death/injury to companion animals, and veterinary malpractice. This will include new developments in state legislation and case law; typical municipal ordinance disputes (limit laws, breed bans, pet shop sale/lease regulations; among others); pet insurance and will touch upon developing national and international companion animal topics. Additional coverage will be dedicated to police dog shootings and Sec. 1983 civil rights claims.
This course is co-sponsored with myLawCLE.
Key topics to be discussed:
Animal Law – Brief Overview
Governing Law
Common Companion Animal Court Cases (w/ Example Cases & Pleadings)
Police Shootings
Other Trends
Date / Time: June 9, 2022
12:00 pm – 2:10 pm Eastern
11:00 am – 1:10 pm Central
10:00 am – 12:10 pm Mountain
9:00 am – 11:10 am Pacific
Choose a format:
Live Video Broadcast/Re-Broadcast: Watch Program "live" in real-time, must sign-in and watch program on date and time set above. May ask questions during presentation via chat box. Qualifies for "live" CLE credit.
On-Demand Video: Access CLE 24/7 via on-demand library and watch program anytime. Qualifies for self-study CLE credit. On-demand versions are made available 5 business days after the original recording date and are viewable for up to one year.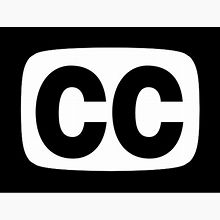 Closed-captioning available