Session I - Document Request Responses Under FRCP 34's and 26's Exacting Standards: Answering broad requests – Erin Tison
The 2015 amendments to FRCP 26 and 34 are still a struggle for some. The Federal Rules require the parties responding to document requests to provide specific objections and state whether responsive documents are being withheld. Nevertheless, many attorneys continue to use boilerplate and vague pre-2015 responses and objections, which some judges have reasoned are legally meaningless and therefore waived.
This program will explore the challenges in responding to document requests – particularly broad requests – under Rule 26 and 34 and propose practical solutions to several perennial written discovery problems.
Key topics to be discussed:
The 2015 revisions to FRCP and how courts and practitioners have responded to these changes
How to draft an objection "with specificity" and avoid boilerplate objections
Describing burden and identifying what is being produced vs. what is being withheld
Additional nuts and bolts when drafting objections
Session II - Reducing the Burdens of Privilege Logs - Meghan Podolny
To shield privileged communications and work product from discovery, counsel must review the documents, expressly assert the right to withhold the items, and describe them in a manner that will enable other parties to assess the claim. But this process has become increasingly more expensive with the exploding volume of electronically stored information. This CLE course will provide attendees with practical guidance and innovative ways to achieve that goal while reducing the burdens of producing defensible privilege logs under Fed. R. Civ. P. 26(b)(5)(A).
The presentation will discuss application of Federal Rule 26(b)(1)'s proportionality standard in the privilege logging process; (2) identify ways to use alternative privilege log formats; and (3) explain best practices to help avoid inadvertent production and waiver of protections during the discovery process.
Key topics to be discussed:
The 2015 Amendment to Rule 26 and the emphasis of proportionality in discovery
Alternative formats for privilege logs, including categorical, metadata, and "metadata plus"
Practices for avoiding inadvertent production and waiver
This course is co-sponsored with myLawCLE.
Date: October 18, 2022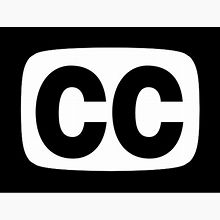 Closed-captioning available