Responsible employers develop policies to govern workplace conduct. Such policies are embodied in handbooks and other documents which help employees understand expectations and the consequences of failing to meet those expectations. The vast majority of employers draft these policies using common-sense practicality and may even seek legal review. However, many employers do not consider how their policies might be viewed by the National Labor Relations Board, a relatively obscure federal governmental agency. Over the past 20 years, many employer policies have been attacked as unlawful before the NLRB. In turn, the NLRB has found seemingly innocuous policies to be unlawful even when the goal, and language of the policy, have nothing to do with employee rights under the National Labor Relations Act. This course discusses the constantly changing law, the consequences of a violation, and provides important information about maintaining lawful handbook policies governing workplace conduct.
This course is co-sponsored with myLawCLE.
Key topics to be discussed:
NLRA – a review of employee rights under Section 7 of the ACT
How employee rights have been viewed through the lens of employer policies
How the NLRB has treated these policies and the consequences of finding a violation

Date / Time: January 19, 2021
2:00 pm - 3:00 pm Eastern
1:00 pm - 2:00 pm Central
12:00 pm - 1:00 pm Mountain
11:00 am - 12:00 pm Pacific
Choose a format:
Live Video Broadcast/Re-Broadcast: Watch Program "live" in real-time, must sign-in and watch program on date and time set above. May ask questions during presentation via chat box. Qualifies for "live" CLE credit.
On-Demand Video: Access CLE 24/7 via on-demand library and watch program anytime. Qualifies for self-study CLE credit. On-demand versions are made available 5 Business days after the original recording date and are view-able for up to one year.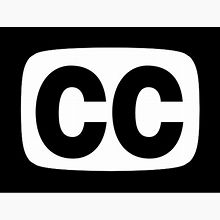 Closed-captioning available upon request