The Telephone Consumer Protection Act has been one of the hottest topics in consumer law over the last few years. Enacted in 1991, the TCPA was intended to curb the ever-growing robocall industry's unsolicited calls to consumers. One of the sponsors of the TCPA, former Senator Ernest Hollings (D-S.C.) called robocalls the "scourge of modern civilization." A once robust consumer protection statute, however, with high statutory damage awards has now been dismantled by the courts and is only a shadow of its former self.
To fill the void left by the Telephone Consumer Collection Practices Act dismantling, Florida enacted Senate Bill 1120, which was effective July 1, 2021 and has been dubbed Florida's "Mini TCPA." During the CLE, we will review the TCPA requirements, recent TCPA trends, Florida's Mini TCPA, and the differences between the statutes.
This course is co-sponsored with myLawCLE.
Key topics to be discussed:
Federal TCPA Law Overview
Federal TCPA Law Trends
Florida Mini TCPA Law Overview
Differences between the Federal TCPA & FL Mini TCPA
Choose a format:
Live Video Broadcast/Re-Broadcast: Watch Program "live" in real-time, must sign-in and watch program on date and time set above. May ask questions during presentation via chat box. Qualifies for "live" CLE credit.
On-Demand Video: Access CLE 24/7 via on-demand library and watch program anytime. Qualifies for self-study CLE credit. On-demand versions are made available 5 business days after the original recording date and are viewable for up to one year.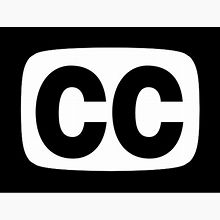 Closed-captioning available