Session I - Client Interview: Information Gathering, Written Fee Agreement, DOL Hearing, and Ascertaining the Client's Goal – Lisa Wells
Attorneys can expect insights as to interviewing the prospective DUI client. (This applies more broadly as well but is specifically tailored to DUI clients.) Attorneys will hear the different interviewing techniques, specific questions that are critical to DUI prospective clients and information gathering techniques that will help pave the way for the optimal attorney/client relationship throughout the entire course of representation. Attorneys will hear insights on how to structure a written fee agreement and how to quote a fee. Additionally, Ms. Wells will discuss how to discuss the administrative hearing for the driver's license with the client and what to expect. Lastly, Lisa Wells will discuss ascertaining the client's goals and setting expectations.
Key Topics
Interviewing the prospective DUI client
Counseling the prospective DUI Client
Setting expectations for the prospective client
Session II - The Basics of DUI Science: Foundation, Breath Tests, Blood Tests, When is Alcohol "In the System"?, and Standardized Field Sobriety Tests – Matthew Myers
This 60-minute presentation will provide a brief overview of selected issues in detection and testing of alcohol impaired drivers. Topics will include a summary of Standardized Field Sobriety Tests used by law enforcement officers, considerations in breath and blood alcohol tests, and an introduction to pharmacokinetics of alcohol and techniques used to extrapolate alcohol concentration or dose from available information.
Key Topics
Overview of Standardized Field Sobriety Testing
Considerations in Blood and Breath Alcohol Tests
Extrapolation of Alcohol Concentration and/or Dose
Session III - Court Process: Arraignment, Discovery, Pre-trial Conferences, and Motions to Suppress – Amanda Clark-Palmer
The presentation will be an overview of the court process from arraignment to motions practice. Attorneys can expect to learn what an arraignment is, how the discovery process typically works, sample motions to consider for DUI cases, and what may be covered at a pretrial conference. Armed with this information, attorneys will feel confident representing their clients at all stages of the court process.
Key Topics
An overview of the general court process from arraignment through sentencing
Motions that are typically pertinent in a DUI case
Recent case law development that is relevant to motions to suppress
Session IV - The DUI Trial: Common DUI defenses, Voir Dire, Opening Statement, Direction Examination, Working with Experts, Cross Examination, and Arguments – Lamar Fields
This webinar is an introductory session geared toward giving inexperienced attorneys an overview of Georgia DUI law and the steps necessary to become a successful DUI practitioner. You will learn the essentials of client intake and critical, time sensitive, first steps that are imperative in DUI cases. Case strategies such as whether to fight or negotiate will be discussed. What to ask for, when and how in discovery will be reviewed as well as commonly used motions and motion practice. Winning voir dire and trial strategies will also be included.
Key Topics
Overview of Georgia DUI Law
Essentials of client intake and first steps in DUI cases
What to ask for, when and how in discovery
Winning voir dire and trial strategies
This course is co-sponsored with myLawCLE.
Date / Time: December 20, 2021
12:00 pm – 4:30 pm Eastern
11:00 am – 3:30 pm Central
10:00 am – 2:30 pm Mountain
9:00 am – 1:30 pm Pacific
Choose a format:
Live Video Broadcast/Re-Broadcast: Watch Program "live" in real-time, must sign-in and watch program on date and time set above. May ask questions during presentation via chat box. Qualifies for "live" CLE credit.
On-Demand Video: Access CLE 24/7 via on-demand library and watch program anytime. Qualifies for self-study CLE credit. On-demand versions are made available 5 business days after the original recording date and are viewable for up to one year.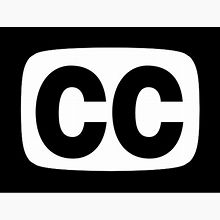 Closed-captioning available