The legal profession has no answer to the one-hundred-year-old problem of lack of access to justice by low- and middle-income people. The profession is not able to help solve many of the legal problems typical Americans face including discrimination, the large number of work-related legal problems employees face, school arrests, victim rights, delays in the court system, the failure of the court system to employ modern information technology, and many others. This course discusses how you can become a change agent in the legal profession from a person who has been a change agent in the legal profession for nearly four decades.
This course is co-sponsored with myLawCLE.
Key topics to be discussed:
Learn how to work with key stakeholders and create needed change in the legal profession
Learn how to build your reputation as a change agent
Learn how to earn a good living being a change agent
Learn how to maintain work-life balance being a change agent
Learn how to pick your fights from a long list of possible changes the legal profession must go through soon to help solve the intractable shortcomings of how lawyers, courts and the profession currently operates
Date / Time: October 20, 2021
12:00 pm – 1:00 pm Eastern
11:00 am – 12:00 pm Central
10:00 am – 11:00 am Mountain
9:00 am – 10:00 am Pacific
Choose a format:
Live Video Broadcast/Re-Broadcast: Watch Program "live" in real-time, must sign-in and watch program on date and time set above. May ask questions during presentation via chat box. Qualifies for "live" CLE credit.
On-Demand Video: Access CLE 24/7 via on-demand library and watch program anytime. Qualifies for self-study CLE credit. On-demand versions are made available 5 business days after the original recording date and are viewable for up to one year.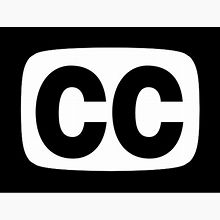 Closed-captioning available