Session I – How to Properly Analyze an Opposition's Expert Report – Doug Holthus
Whether for purposes of settlement, mediation, or trial, a thorough and complete analysis of the opponent's expert's credentials and opinions is fundamental. Whether considering the issues of liability, proximate cause, or damages, breaking down the opposing expert's training, education, experience, methodologies, assumptions, conclusions, and ultimate opinions is simply necessary to achieve the optimum result for your client. This presentation will provide an overview and specific tactics for developing and achieving a proper examination of your opponent's expert's opinions, as well as offer suggested methods to challenge the presentation of such opinion testimony properly and effectively.
Key topics to be discussed:
Challenging an opposing expert's credentials
Challenging an opposing expert's methodologies
Challenging an opposing expert's opinions
Challenging an opposing expert's credibility
Daubert motions
Session II – Legal Ethics – Jeffrey Cunningham
The use of expert assistance in the practice of law includes a host of ethical questions and challenges for lawyers. This program will review the role of experts and specific ABA Model Rules that apply to those situations. In addition, this course explores best practice tools and risk management strategies to mitigate potential issues.
Key topics to be discussed:
Overview of ethics
Ethics in retaining experts
Ethics with adverse experts
Ethics while serving as an expert
Tools for the ethical use of experts
This course is co-sponsored with myLawCLE.
Date: December 21, 2023
2:00 pm – 4:10 pm Eastern
1:00 pm – 3:10 pm Central
12:00 pm – 2:10 pm Mountain
11:00 am – 1:10 pm Pacific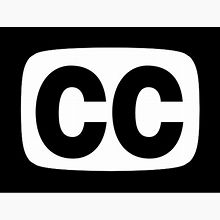 Closed-captioning available