The Build Back Better Bill, as passed by the US House of Representatives on November 19, 2021, includes immigration provisions that will have an immediate impact on the practice of immigration law. While there has been much discussion about the Bill increasing the number of available immigrant visas (green cards), very little attention is paid to the numerous fee-increases included in the Bill. The supplemental fees included in the House version of the Build Back Better Bill applies to both immigrant and nonimmigrant filings, and are significantly higher than the fee increases that were proposed by the Department of Homeland Security in 2020. This 1 hour CLE will take a closer look at the immigration provisions included in the House version of the Build Back Better Bill so that you can better prepare your clients for the Bill's potential immediate financial impact.
This course is co-sponsored with myLawCLE.
Key topics to be discussed:
Recapturing unused immigrant visa numbers from 1992 to 2021
Retaining the availability of Diversity Visas from fiscal years 2017 to 2021
Early filing of Adjustment of Status applications
Additional filing fee surcharges
Date / Time: December 17, 2021
10:00 am – 11:00 am Eastern
9:00 am – 10:00 am Central
8:00 am – 9:00 am Mountain
7:00 am – 8:00 am Pacific
Choose a format:
Live Video Broadcast/Re-Broadcast: Watch Program "live" in real-time, must sign-in and watch program on date and time set above. May ask questions during presentation via chat box. Qualifies for "live" CLE credit.
On-Demand Video: Access CLE 24/7 via on-demand library and watch program anytime. Qualifies for self-study CLE credit. On-demand versions are made available 5 business days after the original recording date and are viewable for up to one year.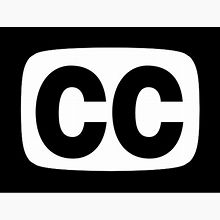 Closed-captioning available