When business partners decide to end their relationship, there can be many disputes that arise. When the parties form an entity or informal partnership, they can owe fiduciary duties to the entity and, potentially, each other. This webinar will discuss the fiduciary duties that arise in various business arrangements and whether those duties are owed to the organization or to the other owners.
It will also discuss what actions are appropriate and not appropriate to comply with those duties when the owners contemplate a divorce. The presentation will also address the issues that arise when parties, who have a preexisting fiduciary relationship, get into a business divorce dispute.
This course is co-sponsored with myLawCLE.
Key topics to be discussed:
The fiduciary duties that owners and operators owe to the business and each other
The conduct that is allowed (and not allowed) before and after a business divorce to comply with fiduciary duties
 Issues that arise in business ventures between parties that have pre-existing fiduciary relationships.
Date / Time: July 28, 2021
3:00 pm – 4:00 pm Eastern
2:00 pm – 3:00 pm Central
1:00 pm – 2:00 pm Mountain
12:00 pm – 1:00 pm Pacific
Choose a format:
Live Video Broadcast/Re-Broadcast: Watch Program "live" in real-time, must sign-in and watch program on date and time set above. May ask questions during presentation via chat box. Qualifies for "live" CLE credit.
On-Demand Video: Access CLE 24/7 via on-demand library and watch program anytime. Qualifies for self-study CLE credit. On-demand versions are made available 5 business days after the original recording date and are viewable for up to one year.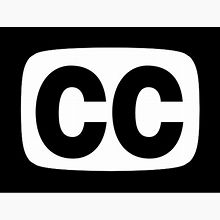 Closed-captioning available