As marijuana sources expand to medical-use and legal recreational-use, attorneys encounter more cases involving these substances and their role in impairment. What are the differences between marijuana metabolites? What are some pearls in interpreting drug testing results? How do the various sources of marijuana (edibles, "joints", oils) differ in potency and effects on the body? What is the science behind the marijuana breath testing device? What are synthetic cannabinoids and how do they compare with marijuana? These and other questions will be answered in this one-hour presentation.
This course is co-sponsored with myLawCLE.
Key topics to be discussed:
State the scientific name of the parent marijuana compound and 2 major metabolites
Cite 2 differences between marijuana and synthetic cannabinoids
Identify 1 similarity between marijuana and synthetic cannabinoids
Provide 1 reason why determining impairment based on marijuana levels (or its metabolites) is challenging
Date / Time: July 7, 2022
12:00 pm – 1:00 pm Eastern
11:00 am – 12:00 pm Central
10:00 am – 11:00 am Mountain
9:00 am – 10:00 am Pacific
Choose a format:
Live Video Broadcast/Re-Broadcast: Watch the Program "live" in real-time, must sign-in and watch the program on the date and time set above. May ask questions during presentation via chat box. Qualifies for "live" CLE credit.
On-Demand Video: Access CLE 24/7 via the on-demand library and watch the program anytime. Qualifies for self-study CLE credit. On-demand versions are made available 5 business days after the original recording date and are viewable for up to one year.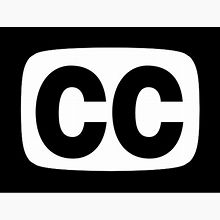 Closed-captioning available