Workplace harassment continues to be a leading issue both on the state and federal level. With the growth of the #metoo movement, there has been an increase in claims nationwide, and recent developments on the state and federal level have changed how litigants typically bring – and resolve – such claims. In 2021, the Texas legislature drastically expanded the Texas Commission on Human Rights Act to respond to this movement. Attendees will learn about these changes and other updates to workplace harassment law, and how they will change the landscape of these claims in the future.
This course is co-sponsored with myLawCLE.
Key topics to be discussed:
Understand recent amendments to the Texas Labor Code that expand employer and individualliability for workplace sexual harassment.
Recent case in Texas state and federal courts addressing claims of workplace harassment andretaliation.
Emerging legal issues that these developments implicate, on topics such as representation andconflicts, procedural matters, and summary judgment practice.
Date / Time: September 24, 2021
1:00 pm – 2:00 pm Eastern
12:00 pm – 1:00 pm Central
11:00 am – 12:00 pm Mountain
10:00 am – 11:00 am Pacific
Choose a format:
Live Video Broadcast/Re-Broadcast: Watch Program "live" in real-time, must sign-in and watch program on date and time set above. May ask questions during presentation via chat box. Qualifies for "live" CLE credit.
On-Demand Video: Access CLE 24/7 via on-demand library and watch program anytime. Qualifies for self-study CLE credit. On-demand versions are made available 5 business days after the original recording date and are viewable for up to one year.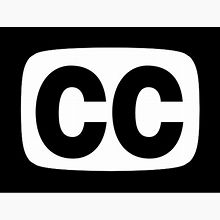 Closed-captioning available