On November 30, 2021, the CFPB's long awaited debt collection rule takes effect. This program will explore sweeping Regulation F and its effects on communications and consumer disclosures, as well as the other changes you need to know.
This course is co-sponsored with myLawCLE.
Key topics to be discussed:
Communications under Regulation F, including the use of 21st Century Technologies and Safe Harbors
Call Frequency Limitations implemented by Regulation F
Changes to the validation notice
Other Changes
Date / Time: December 8, 2021
12:00 pm – 1:00 pm Eastern
11:00 am – 12:00 pm Central
10:00 am – 11:00 am Mountain
9:00 am – 10:00 am Pacific
Choose a format:
Live Video Broadcast/Re-Broadcast: Watch Program "live" in real-time, must sign-in and watch program on date and time set above. May ask questions during presentation via chat box. Qualifies for "live" CLE credit.
On-Demand Video: Access CLE 24/7 via on-demand library and watch program anytime. Qualifies for self-study CLE credit. On-demand versions are made available 5 business days after the original recording date and are viewable for up to one year.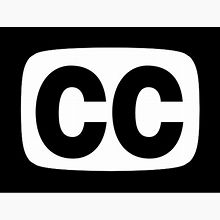 Closed-captioning available