Join myLawCLE for a look at Florida's new legislation permitting creation of a Community Property Trust. Because Florida is a separate property state and not a community property state for married couples, property owned jointly has traditionally been afforded only a half-step up in basis at the first spouse's death. This new law allows married couples to opt into community property treatment for assets placed into qualifying trusts, enabling a double step up in basis at the first spouse's death.
This Community Property Trust is a unique planning device well suited to jurisdictions without individual income tax, such as Florida. This seminar will discuss the mechanics of creating a Community Property Trust, the benefits to clients, and any potential pitfalls.
This course is co-sponsored with myLawCLE.
Key topics to be discussed:
Overview of the new law
How and when to use a Community Property Trust
Tax benefits
Drafting considerations
Date / Time: September 29, 2021
1:30 pm – 2:30 pm Eastern
12:30 pm – 1:30 pm Central
11:30 am – 12:30 pm Mountain
10:30 am – 11:30 am Pacific
Choose a format:
Live Video Broadcast/Re-Broadcast: Watch Program "live" in real-time, must sign-in and watch program on date and time set above. May ask questions during presentation via chat box. Qualifies for "live" CLE credit.
On-Demand Video: Access CLE 24/7 via on-demand library and watch program anytime. Qualifies for self-study CLE credit. On-demand versions are made available 5 business days after the original recording date and are viewable for up to one year.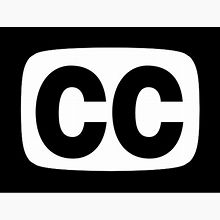 Closed-captioning available