Attorneys not only encounter opioids in everyday news. Criminal attorneys hear of these drugs on a much too regular basis when it comes to impairment, fatalities, and street drug dealings. What pearls of science do attorneys need to know about these drugs? How do they work? How do they poison and take the lives of so many? Where do they fit into postmortem cases? Where is fentanyl found? How does naloxone work and when does it work and when does it not? These questions and more will be answered during this one-hour crash course on the science of opioids for attorneys.
This course is co-sponsored with myLawCLE.
Key topics to be discussed:
List 3 effects of opioids on the body
State two examples of unexpected sources of opioids
State one example of a drug that can intensify opioid toxicity
Explain pitfalls in interpreting drug screen results as they relate to opioids
List 2 reasons for the presence of morphine in the blood
Date / Time: June 9, 2022
12:00 pm – 1:00 pm Eastern
11:00 am – 12:00 pm Central
10:00 am – 11:00 am Mountain
9:00 am – 10:00 am Pacific
Choose a format:
Live Video Broadcast/Re-Broadcast: Watch Program "live" in real-time, must sign-in and watch program on date and time set above. May ask questions during presentation via chat box. Qualifies for "live" CLE credit.
On-Demand Video: Access CLE 24/7 via on-demand library and watch program anytime. Qualifies for self-study CLE credit. On-demand versions are made available 5 business days after the original recording date and are viewable for up to one year.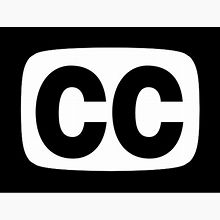 Closed-captioning available