This CLE will be an introduction to practicing criminal defense in Federal Court. The materials will cover the very beginning of representation in a federal criminal investigation/prosecution, up through the point of resolution and sentencing. This CLE will be most valuable for attorneys who have zero to moderate experience practicing federal criminal defense. We will discuss introductory topics and the major differences between federal and state court, including the federal bail process, the different stages of a federal criminal case, and other topics. We will discuss how to deal with federal agents and members of the US Attorney's Office from the early stages of a matter, and will be discussing the cooperation process. We'll be giving strategy tips on how to deal with federal agents and federal prosecutors in the early stages of the case through the end, and how to maximize your client's chances of receiving a favorable outcome in federal court. The attorneys presenting this CLE practice predominantly in the Southern District of Florida but have cases and experience in other Federal Districts around the country.
This course is co-sponsored with myLawCLE.
Key topics to be discussed:
The Federal Client Initial Interview
The Federal Investigation: Dealing with Agents and Prosecutors Pre-Indictment
Navigating the Federal Criminal Justice System: Detention through Plea/Trial
Basics of Federal Sentencing
Date / Time: June 17, 2022
12:00 pm – 3:20 pm Eastern
11:00 am – 2:20 pm Central
10:00 am – 1:20 pm Mountain
9:00 am – 12:20 pm Pacific
Choose a format:
Live Video Broadcast/Re-Broadcast: Watch the Program "live" in real-time, must sign-in and watch the program on the date and time set above. May ask questions during presentation via chat box. Qualifies for "live" CLE credit.
On-Demand Video: Access CLE 24/7 via the on-demand library and watch the program anytime. Qualifies for self-study CLE credit. On-demand versions are made available 5 business days after the original recording date and are viewable for up to one year.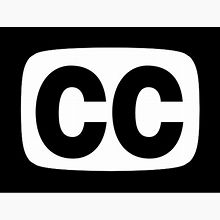 Closed-captioning available