Practicing law is a highly rewarding profession. A lawyer, we are trained to identify issues, understand, and apply the law to complex circumstances, and advocate on behalf of our client.
Unfortunately, many of us get so involved in the practice of law and the representation of our clients that we neglect our own well-being. Indeed, the American Bar Association (the "ABA") has recognized the stressful nature of the practice of law on the legal profession. In 2017, the ABA established a National Task Force on Lawyer Well-Being (the "Task Force"), and in 2018, the Task Force released a Report and a "Toolkit for Lawyers and Legal Employers" (the "Task Force Report and Toolkit"). The Task Force Report and Toolkit shined a light on evidence that too many lawyers face many mental health issues and substance abuse disorders or otherwise are not thriving. Often, these issues are not addressed out of fear or an unwillingness to ask for assistance.
These issues have been exacerbated in 2020 with the onset of the coronavirus pandemic. Indeed, given the events of 2020 and 2021 – COVID-19, reduced income, fears of economic insecurity, health concerns of self or others, limited human interaction due to working from home – just to mention a few, it is no wonder that many lawyers feel stressed out, burned out, exhausted.
This presentation helps identify the factors that influence stress (both positive and negative) which can lead to malaise or burnout in the legal profession. Also discussed are activities and disciplines which every lawyer can use to reduce these elements and lead to a healthier lifestyle among lawyers.
This course is co-sponsored with myLawCLE.
Key topics to be discussed:

Recognition of lawyer wellbeing and the need for a toolkit for lawyers to promote wellbeing and mindfulness
Identifying six influencers which impact stress in daily life
Mindfulness, Resiliency and Serenity – disciplines to cope
Practicing mindfulness on a daily basis
Date / Time: August 30, 2021
2:00 pm – 3:00 pm Eastern
1:00 pm – 2:00 pm Central
12:00 pm – 1:00 pm Mountain
11:00 am – 12:00 pm Pacific
Choose a format:
Live Video Broadcast/Re-Broadcast: Watch Program "live" in real-time, must sign-in and watch program on date and time set above. May ask questions during presentation via chat box. Qualifies for "live" CLE credit.
On-Demand Video: Access CLE 24/7 via on-demand library and watch program anytime. Qualifies for self-study CLE credit. On-demand versions are made available 5 business days after the original recording date and are viewable for up to one year.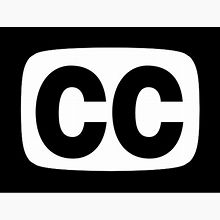 Closed-captioning available