With more of the world going virtual during the pandemic, sharing online posts and media is joining online shopping as the new norm. This CLE course provides an overview of various copyright and publicity issues, overview of various copyright protections available, strategies for addressing copyright takedowns and litigation, tips and tools to combat online counterfeits, and an overview of right of publicity issues online.
The second hour of the CLE continues the discussion of the intersection of copyright law and social media, focusing on best practices for the protection of social media content as well general guidelines to avoid posting infringing works. As social media tends to cross national borders, this course will also provide a brief discussion of international copyright laws.
This course is co-sponsored with myLawCLE.
Key topics to be discussed:

First Hour
Benefits of copyright registration and

an overview of registration options

, including the new Group Copyright Registration Option for Short Online Literary 

Work.

Strategies for addressing copyrig

ht takedowns and 

litigation.

Tips and tools for sellers to combat online counterfeits


An overview of right of publicity issues online
Second Hour
Reasons for obtaining copyright protection – discussion of

Fourth Estate

Guidelines for avoiding infringement of

third-party

content

Tips and tools for sellers to combat online counterfeits


International copyright laws

 
Date / Time: January 28, 2021
2:00 pm - 4:00 pm Eastern
1:00 pm - 3:00 pm Central
12:00 pm - 2:00 pm Mountain
11:00 am - 1:00 pm Pacific
Choose a format:
Live Video Broadcast/Re-Broadcast: Watch Program "live" in real-time, must sign-in and watch program on date and time set above. May ask questions during presentation via chat box. Qualifies for "live" CLE credit.
On-Demand Video: Access CLE 24/7 via on-demand library and watch program anytime. Qualifies for self-study CLE credit. On-demand versions are made available 5 Business days after the original recording date and are view-able for up to one year.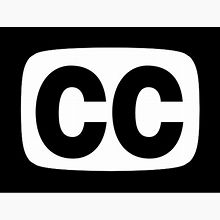 Closed-captioning available upon request