This CLE will provide an introduction to "quieting title" and other real estate title concepts, such as marketable title vs. perfect title, as well as an overview of title commitments and policies, including claims process and coverage considerations. It will also review common title defects and how to cure them, through both judicial and non-judicial processes.
This course is co-sponsored with myLawCLE.
Key topics to be discussed:
Introduction to "Quieting Title" and Marketable Title
Comparison of Concepts of Marketable Title and Perfect Title in Missouri and Kansas
Marketable Title Concerns
Title Commitments and Walk-Through of a Title Commitment Example
Title Policies
Common Defects of Title
Corrective Measures of Common Defects of Title
Conclusion/Takeaways/Wrap-Up
Date / Time: June 21, 2022
11:00 am – 1:10 pm Eastern
10:00 am – 12:10 pm Central
9:00 am – 11:10 am Mountain
8:00 am – 10:10 am Pacific
Choose a format:
Live Video Broadcast/Re-Broadcast: Watch the Program "live" in real-time, must sign-in and watch the program on the date and time set above. May ask questions during presentation via chat box. Qualifies for "live" CLE credit.
On-Demand Video: Access CLE 24/7 via the on-demand library and watch the program anytime. Qualifies for self-study CLE credit. On-demand versions are made available 5 business days after the original recording date and are viewable for up to one year.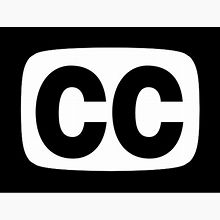 Closed-captioning available