When it comes to SEC and State enforcement of securities laws, legal issues businesses and individuals face at the outset may not be the same issues that emerge as the investigation and enforcement process unfolds. This heightens risk for law practitioners and their clients, making strategy all the more important to reduce costs and risk of enforcement action that could result in disgorgement, damages, penalties and a bar from the industry.
In this program, Securities and Enforcement Defense Litigators Paul Vorndran and Blaine Bengtson share what regulators are looking for at the federal and state levels, who is being targeted, and strategies for defending investigations and enforcement actions. Paul Vorndran has 25 years of experience handling securities investigations, first as an attorney in the Colorado Securities Commissioner's Office and later as a shareholder at Jones & Keller P.C.
This course is co-sponsored with myLawCLE.
Key topics to be discussed:
Explore current enforcement priorities and trends
Evaluate strategies for responding to SEC and state requests for documents and testimony
Learn to anticipate common issues to expect
Consider the SEC's recent enforcement actions
Understand when to disclosure an investigation
Date / Time: March 7, 2022
12:00 pm – 1:00 pm Eastern
11:00 am – 12:00 pm Central
10:00 am – 11:00 am Mountain
9:00 am – 10:00 am Pacific
Choose a format:
Live Video Broadcast/Re-Broadcast: Watch Program "live" in real-time, must sign-in and watch program on date and time set above. May ask questions during presentation via chat box. Qualifies for "live" CLE credit.
On-Demand Video: Access CLE 24/7 via on-demand library and watch program anytime. Qualifies for self-study CLE credit. On-demand versions are made available 5 business days after the original recording date and are viewable for up to one year.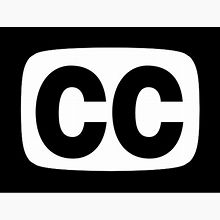 Closed-captioning available