When your company or your client is served with a deposition notice under Federal Rule 30(b)(6) there exists an affirmative requirement that the company prepares one or more corporate representatives to testify regarding the topics noticed. But preparation takes valuable time and money. The first hour of this 2-hour CLE will discuss how much preparation meets the requirement generally and will highlight a few real-world examples to answer common questions about how much preparation is enough under the rules.
With the global COVID-19 pandemic, remote depositions for depositions have become the new normal. The second hour will discuss unique challenges in defending remote depositions from possibly not being physically present with your witness to the technological difficulties of reviewing electronically presented documents. The second hour will also discuss strategies that you can use to turn those disadvantages into your advantage.
This course is co-sponsored with myLawCLE.
Key topics to be discussed:
Rule 30(b)(6) Preparation Requirements.
How much preparation satisfies Rule 30(b)(6)'s requirements generally
How to address topics seeking information that the company does not possess
Strategies for lightening the load on designated corporate representatives
Strategies for effective remote preparation
Defending Remote Depositions.
Making your witness comfortable -- pros and cons of physically being present
Particular issues that can arise in connection with remote 30(b)(6) depositions
Tips and tricks of using several remote deposition platforms to your advantage
Handling electronic (vs. paper) exhibits
What to do (and not to do) on breaks
Date / Time: January 27, 2022
1:00 pm – 3:10 pm Eastern
12:00 pm – 2:10 pm Central
11:00 am – 1:10 pm Mountain
10:00 am – 12:10 pm Pacific
Choose a format:
Live Video Broadcast/Re-Broadcast: Watch Program "live" in real-time, must sign-in and watch program on date and time set above. May ask questions during presentation via chat box. Qualifies for "live" CLE credit.
On-Demand Video: Access CLE 24/7 via on-demand library and watch program anytime. Qualifies for self-study CLE credit. On-demand versions are made available 5 business days after the original recording date and are viewable for up to one year.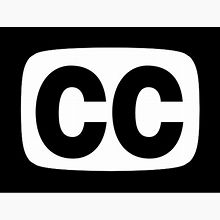 Closed-captioning available