Cookies and other online tracking technologies are everywhere yet many companies, and most attorneys, don't understand what they are, how they work, and the legal implications from using them. As new laws, such as the California Consumer Privacy Act ("CCPA"), the California Privacy Rights Act ("CPRA"), the Virginia Consumer Data Protection Act ("VCDPA") impact online tracking technologies, the technologies themselves are changing in response to seismic shifts in the market. This program will provide the technological background that an attorney needs to understand online tracking technologies, discuss the impact of new legislation, discuss compliance trends (including how companies are using cookie banners), and talk about the likely future of online tracking technology.
This course is co-sponsored with myLawCLE.
Key topics to be discussed:
The impact of the CCPA on online tracking technologies such as cookies.
The impact that the CPRA and the VCDPA will have on online tracking technologies such as cookies beginning January 1, 2023.
Benchmarking regarding how most companies are mitigating risk in relation to online tracking technologies.
Expected technological changes that will impact legal compliance.
Date / Time: April 21, 2021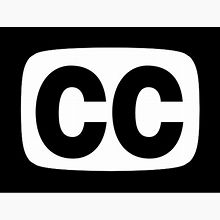 Closed-captioning available upon request