This practical webinar will cover three main topic areas that are at the core of any successful police misconduct practice under 42 U.S.C. § 1983. First, discovery: what law enforcement files are kept, which ones the plaintiff should request and how the defense can protect them, including incident reports and investigations, officer personnel files, and Monell custom and policy related files; and a checklist of discovery the defense should obtain from the plaintiff. Second, evidence: 15 evidentiary issues, including admissibility of the plaintiff's previous contacts with police, prior citizen complaints and officer discipline, results of the investigation, and failure to follow better alternatives like de-escalation; plus, five evidentiary issues relating to testimony of police practices experts. Third, the top 10 motions for the plaintiff or the defense to file, covering three involving discovery, motions to dismiss and summary judgment, pretrial motions in limine or to bifurcate individual and municipal liability claims, motions at trial and post-trial under Federal Rules 50 and 59, and petitions for fees for prevailing plaintiffs.
Attorneys for both plaintiffs and the defense will be able to:
This course is co-sponsored with myLawCLE.
Key topics to be discussed:
Identify, obtain, or protect discovery regarding police investigations and claims of privilege, party and non-party police personnel files, and potentially burdensome discovery regarding unconstitutional practices, policies, and customs
Prepare for evidentiary issues that will affect your case, such as the plaintiff's criminal record; how much of the incident investigation will be admitted into evidence; prior complaints, discipline, even termination of police officer defendants; whether local or national standards of police procedure will be discussed, and allowed as evidence; whether the jury will be permitted to consider better alternatives, such as de-escalation; and why demonstrations are admitted but reenactments frequently are not
Understand the limits of expert testimony, whether the police practices expert must testify according to national standards or can rely on personal experience and training; whether the
expert can find facts, assess credibility, address the ultimate issue of liability, and testify that violations in accepted procedure caused the incident
Know when to file motions to dismiss and for summary judgment and the governing standards; motions to stay, protect, compel discovery; pre-trial motions for admit or exclude evidence; the must-make Federal Rule 50(a) argument; and what can be argued post-trial under Rule 50(b) and Rule 59
What a prevailing plaintiff's fee petition under § 1988 should contain, and the defense's best arguments for opposing it
Police Misconduct: A Practitioner's Guide to Section 1983
Publisher discount exclusive to myLawCLE course viewers. Publication details here.
Date / Time: October 23, 2023
2:00 pm – 3:40 pm Eastern
1:00 pm – 2:40 pm Central
12:00 pm – 1:40 pm Mountain
11:00 am – 12:40 pm Pacific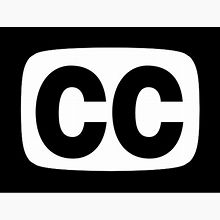 Closed-captioning available