This seminar presents the unique perspective of attorney Donald Wochna, one of a handful of practicing litigators in the United States, who is also, in civil and criminal, state, and federal cases, a testifying expert witness in computer and cell phone forensic examinations. This seminar will help attendees appreciate the tremendous amount of potential evidence that resides upon the electronic devices used by our clients, party opponents, and third party employers, social groups, etc. Attendees will explore the identification of relevant electronic devices in a world in which the evidentiary function of electronic devices is ancillary to their marketed use. "Seeing" the evidentiary devices in a world of functional electronic devices is challenging because the manufacturers of electronic devices do not disclose their functionality; and consequently owners and users of electronic devices rarely understand their potential evidentiary value.
We will also explore the inter-relationships of devices across platforms that permit access to multiple sources of information through the acquisition or analysis of one device. The interdependence and sharing of data across platforms and devices offer attorneys paths to relevant information that were not available as recently as five years ago. Additionally, forensic tools have leveraged this interdependence and now permit accessing information on some smartphones without ever taking possession of the phone or getting in the chain of custody. This has led some attorneys to begin to incorporate defensive and offensive strategies in-house related to preservation of electronic information, analysis of client data, and strategic preparation for divorce, asset identification, and other family law issues.
This course is co-sponsored with myLawCLE.
Key topics to be discussed:
Seeing the Witness
Analyzing the Data and Strategic Planning
Electronic Fresh Start
Date: May 9, 2023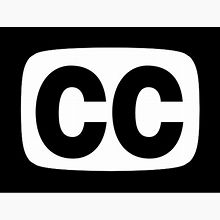 Closed-captioning available