Special needs trusts, supplemental needs trusts, income only trusts, and other types of irrevocable trust planning can be used to provide for a family member or beneficiary who qualifies for certain government benefits, such as Medicaid or certain Veteran's benefits. This type of planning can also be useful used proactively in basic estate plans in the event that a client's current or future beneficiaries may become eligible for such benefits. This seminar will discuss tax planning, preservation of benefits, types of trust available, and the mechanics of creating and administering such trusts.
This course is co-sponsored with myLawCLE.
Key topics to be discussed:
Special Needs, Supplemental Needs Trusts, and income Only Trusts
Tax aspects of planning devices
Drafting, implementing, and administering these types of trusts
Ethical considerations
Date / Time: April 28, 2022
2:00 pm – 4:10 pm Eastern
1:00 pm – 3:10 pm Central
12:00 pm – 2:10 pm Mountain
11:00 am – 1:10 pm Pacific
Choose a format:
Live Video Broadcast/Re-Broadcast: Watch Program "live" in real-time, must sign-in and watch program on date and time set above. May ask questions during presentation via chat box. Qualifies for "live" CLE credit.
On-Demand Video: Access CLE 24/7 via on-demand library and watch program anytime. Qualifies for self-study CLE credit. On-demand versions are made available 5 business days after the original recording date and are viewable for up to one year.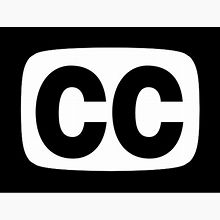 Closed-captioning available